Z is for Zebra…
These printables are from
1plus1plus1equals1.com's Animal ABC curriculum
. Notice, we are on uppercase Z this week! This means we will begin lowercase letter 'a' in January (Still using her Animal ABC's curriculum)
This week we also used:
---
For our sight word practice this week I used left over pieces of paper from a homemade mobile that hangs over my son's crib. I wrote sight words to match on both green and white pieces. Still working on the words for mastery: I, is, a, the, and, see
Here is a close up pic of what she did.
I love testing her knowledge this way. Its fun for her, easy for me, and easy clean-up.
---
Finishing up our uppercase letters this week in
All About Reading Prelevel
. We have really loved this curriculum for many reasons. The games we play are so developmentally appropriate and I just think they are great for language.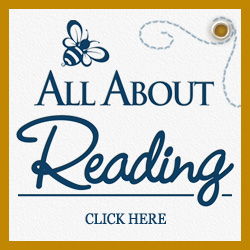 This is the snail game. In this game, the person wearing the snail necklace we decorated gets to draw a card and read it slowly like a snail. How fun! It made for great pics too.
In the above picture she is beginning the word 'ant.' In the picture below she is finishing the word 'ant.'
This picture was "TTTTTUUUURRRTTTLLLEEE."
The other player (Me) had to guess the word. It was a pretty hilarious time with my 3 year old. And, she continued to play the game throughout the day…eating lunch…using the bathroom…playing with brother. This part got kind of annoying!
---
TURKEYS and THANKSGIVING...
We found this fun Turkey activity on Pinterest. Check out our
Turkeys and Thanksgiving Pinterest
Board.
In the next few pics we used a printable pack from
COAH
. Its Called
Thanksgiving Preschool
Dot Painting a "T" for Turkey!
Matching Cards in this "Thanksgiving Building" page.
Matching color cards with Pumpkin Pies.
Tracing..
Size Sequencing
I love poke pages because its such a great fine motor activity.
Check out our
Turkeys and Thanksgiving Pinterest Board
for lots of seasonal activities for this time of year or same some for next year. There is always next year!
Follow Crystal @'s board Turkeys and Thanksgiving on Pinterest.
---
HANNAH's PRAYER
ABC Jesus Loves Me
is a FREE online Curriculum that we have used with Jordyn since she was 2 years old. We will continue to use it until she turns 4. At that point, we will re-evaluate and decide whether we will continue the activities or if we will focus on a different bible curriculum. I really like to pull from many different curriculums, this is just how my brain works.
I called her to the table and when she saw everything she said "cooool," as you can see in the picture below.
In this activity we talked about Hannah's prayer and how her prayers rise up to the Lord, just like the bubbles rise when we blow into the straw.
Check out our
Bible Activities Pinterest Board.
Follow Crystal @'s board Bible Activities for Kids on Pinterest.